Location:


Seattle, Washington



Credit:


Design by Noah Jeppson for Historic Seattle



Project Description:


This project created a new signage identity system for Historic Seattle's properties across the city. Because these range from single family homes to commercial complexes in both urban and residential settings, the system is designed to be modular while following a standard material palette and hierarchy. Identification and interpretive signs contain space for the brand and information viewed at a pedestrian scale. Wayfinding signs contain clear directional information for both pedestrians and vehicles. The Dearborn House, home to Historic Seattle's offices, serves as the first property to receive these signs. 
This project was featured in the 2016 SEGD Conference Design Improv(e) event. Designers collaborated to sketch initial ideas for how this signage system could function. Noah Jeppson was later commissioned to turn initial ideas into reality.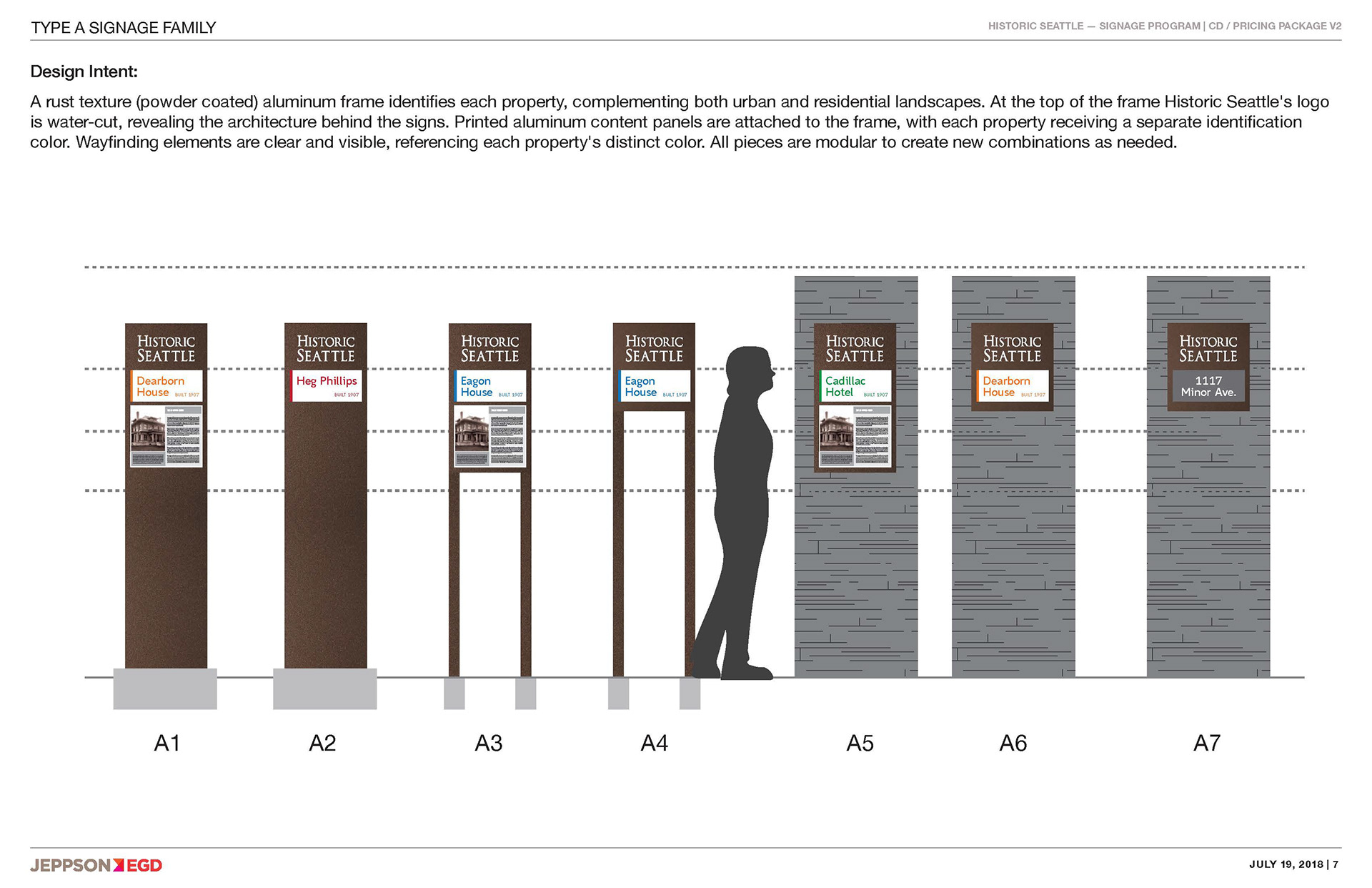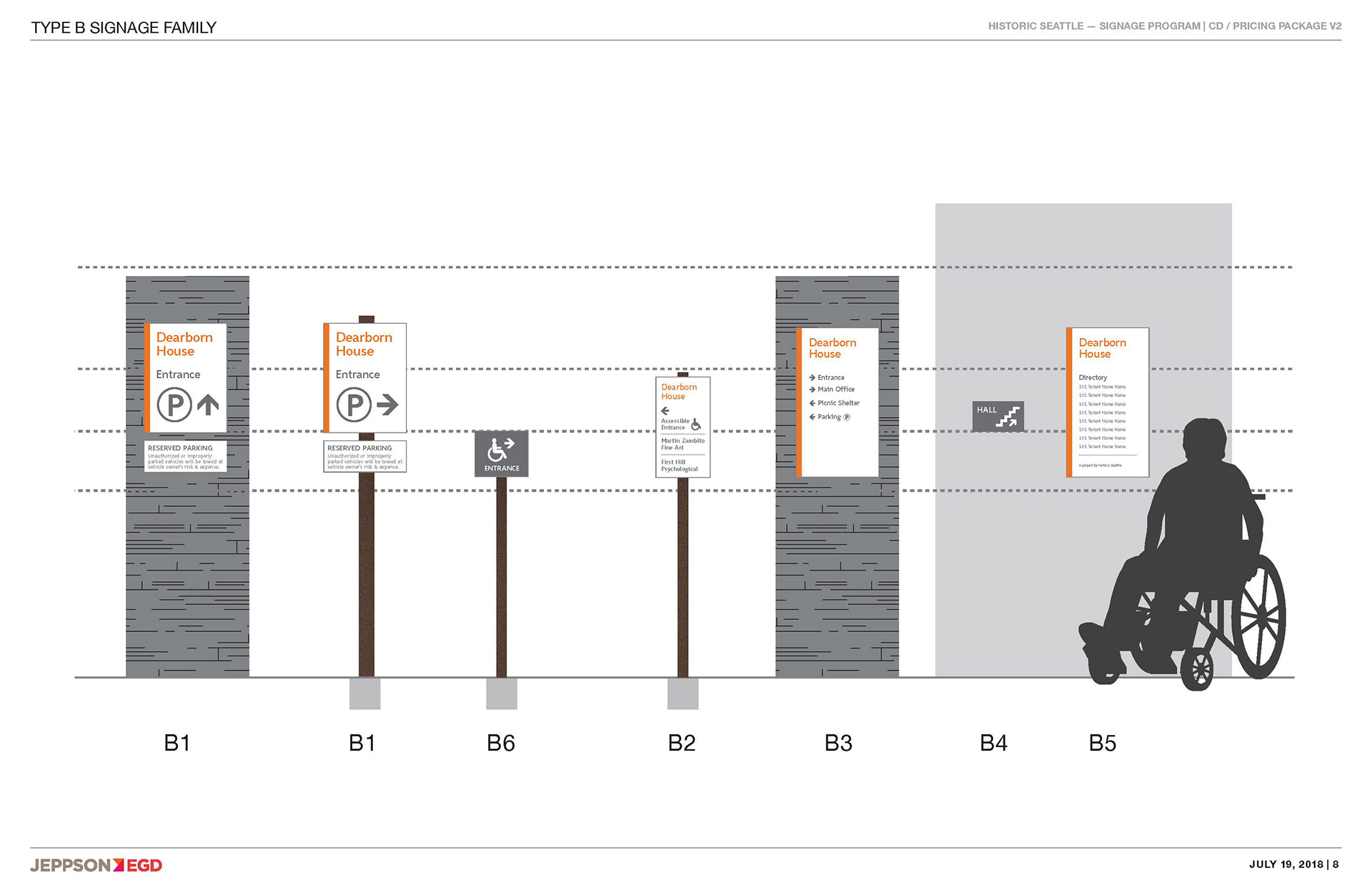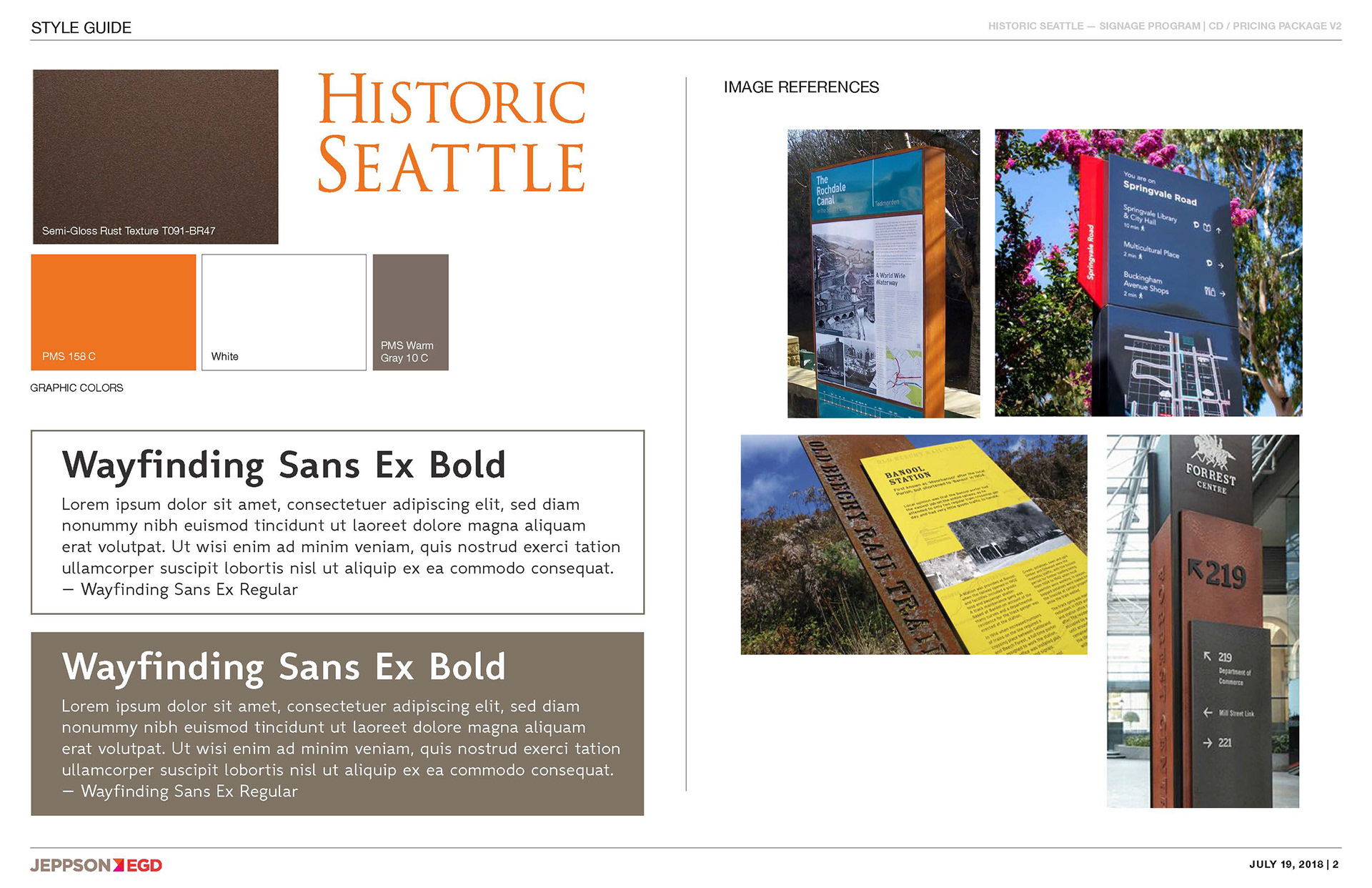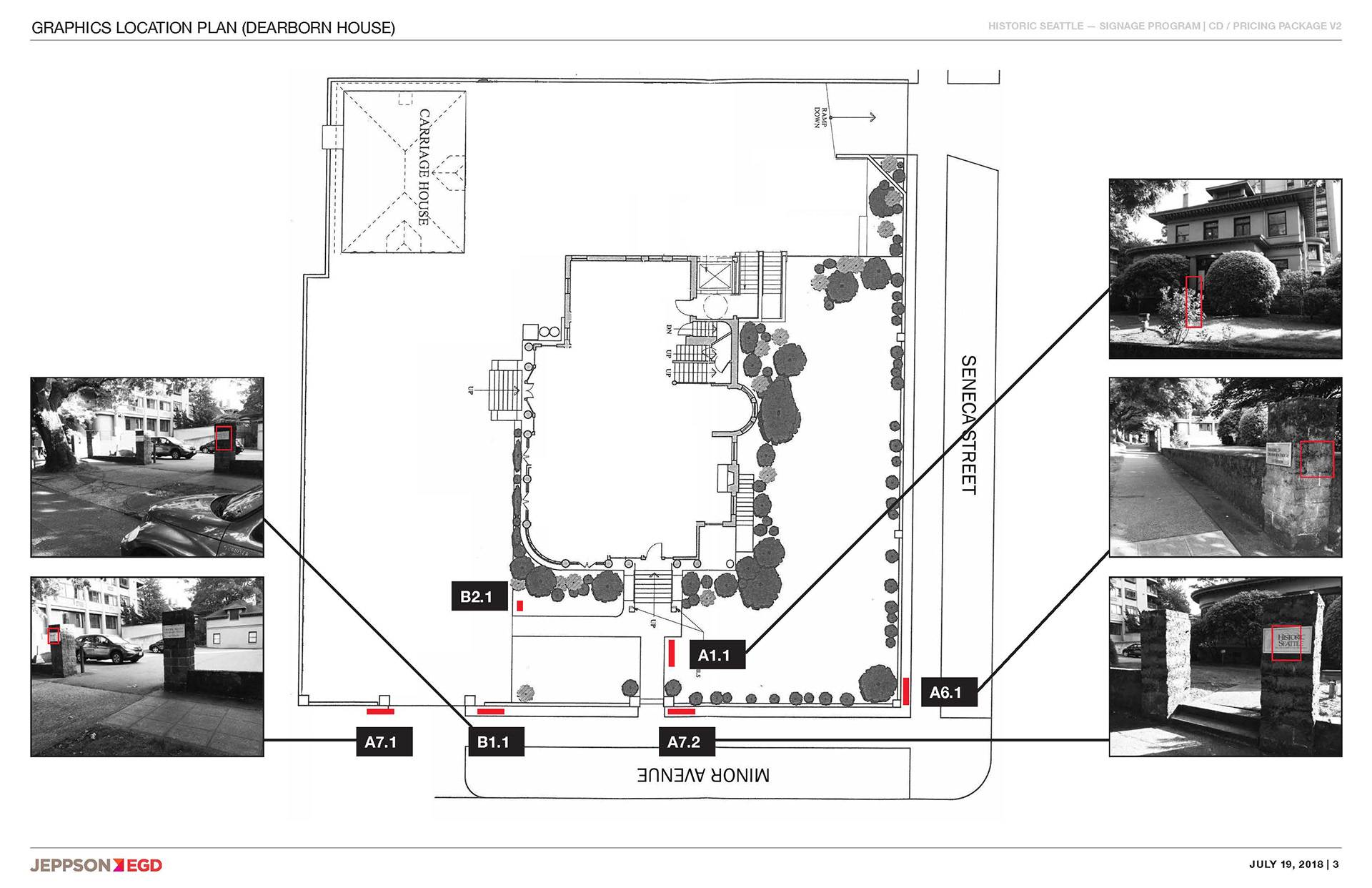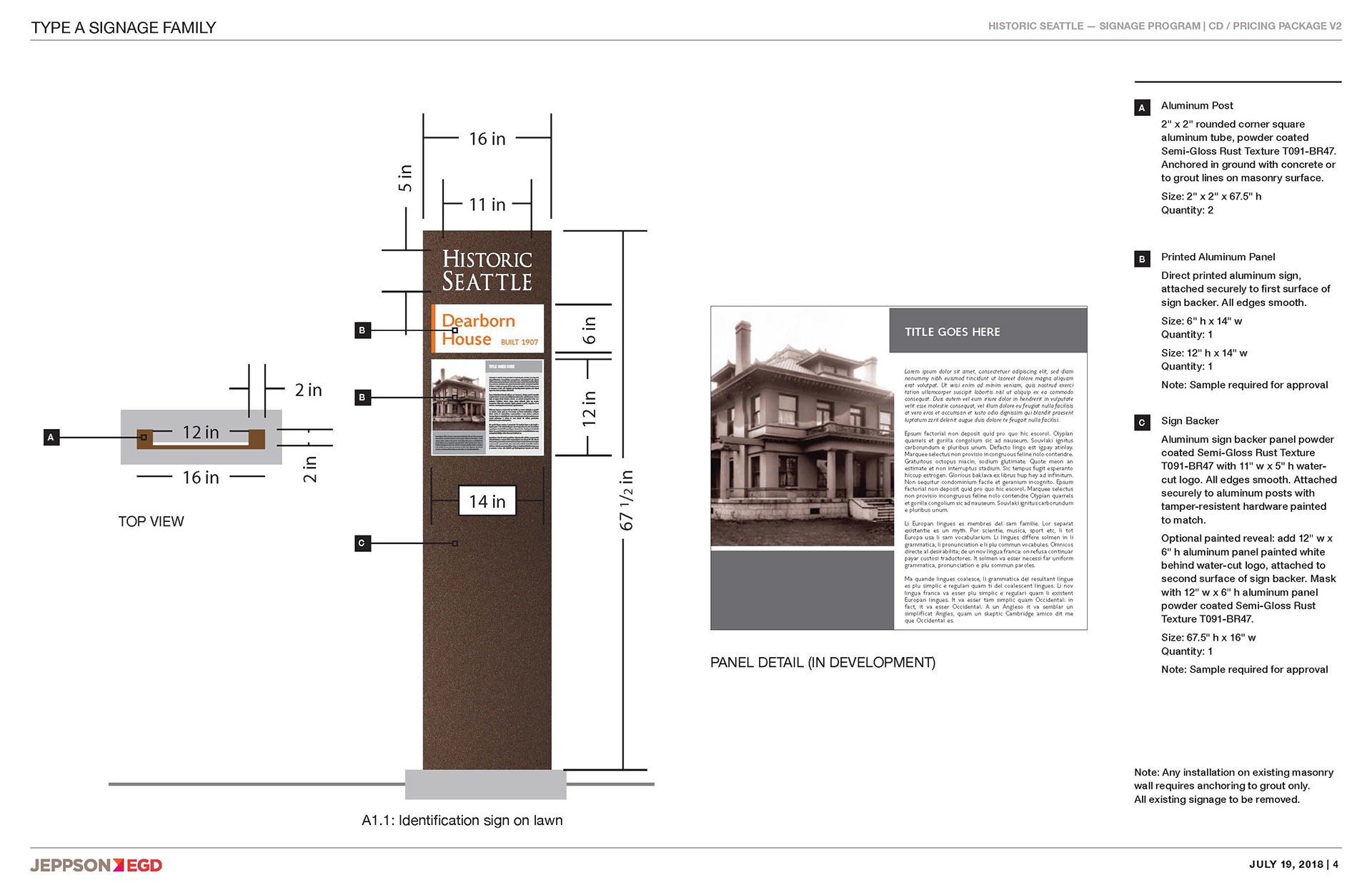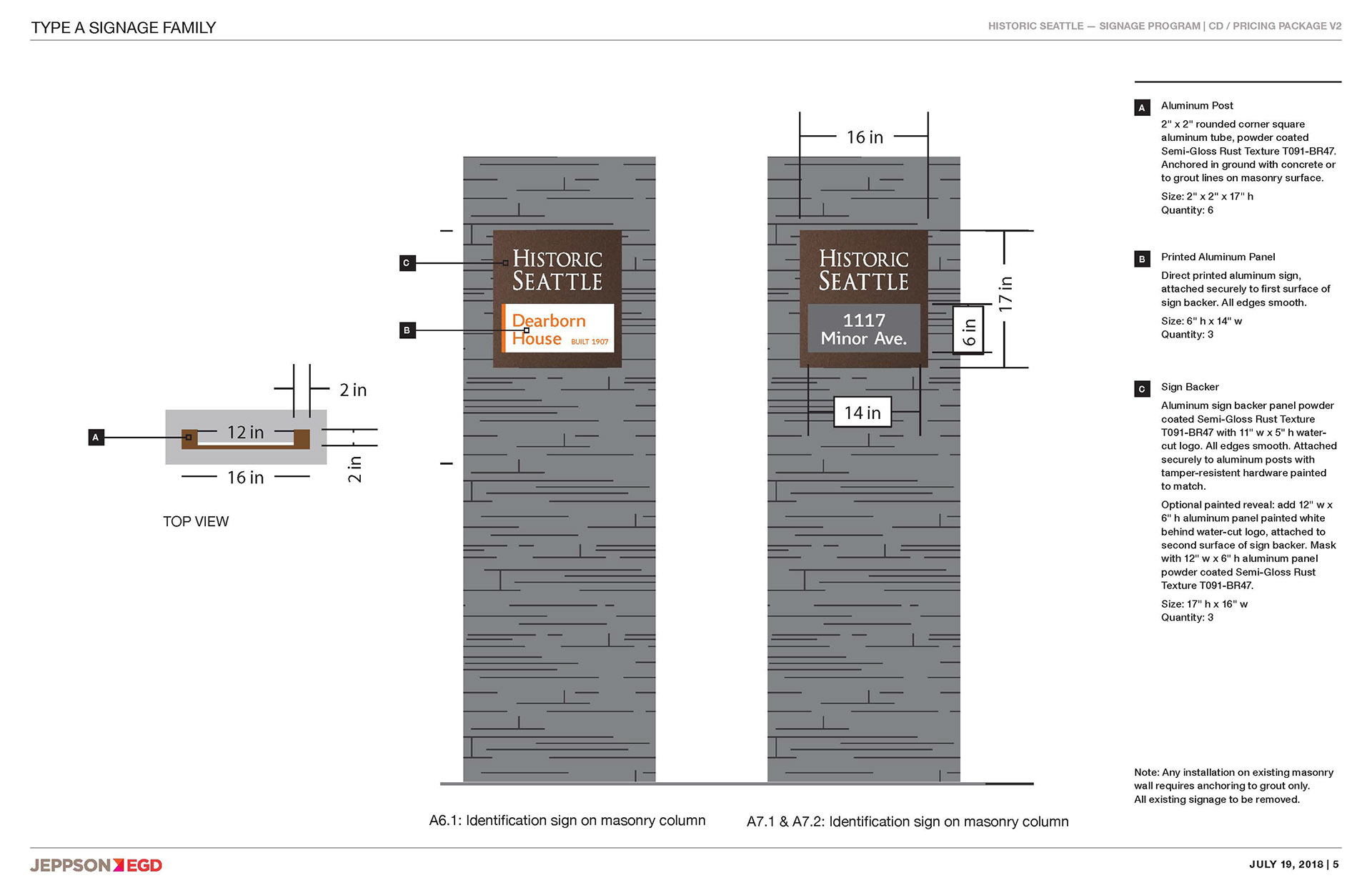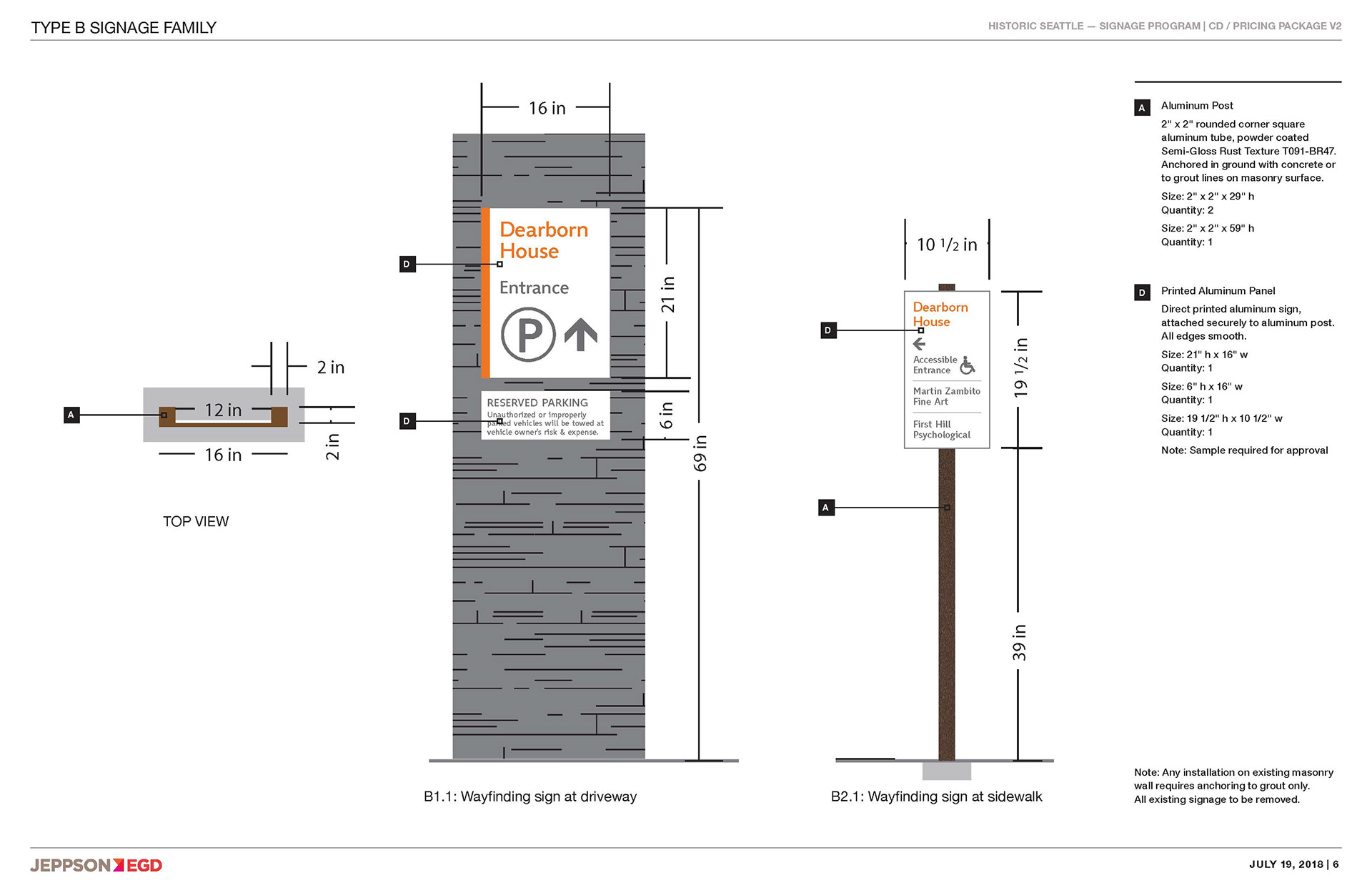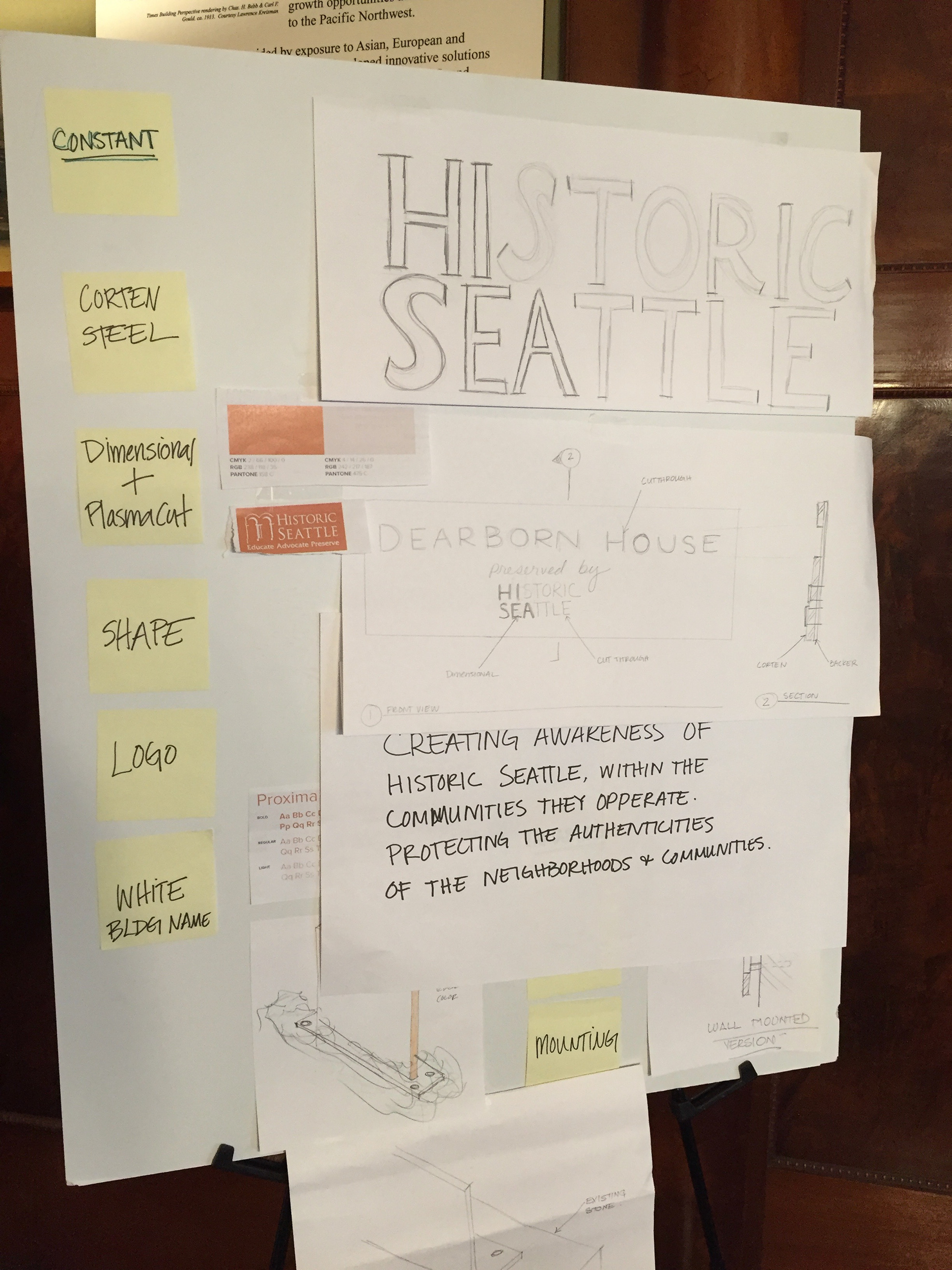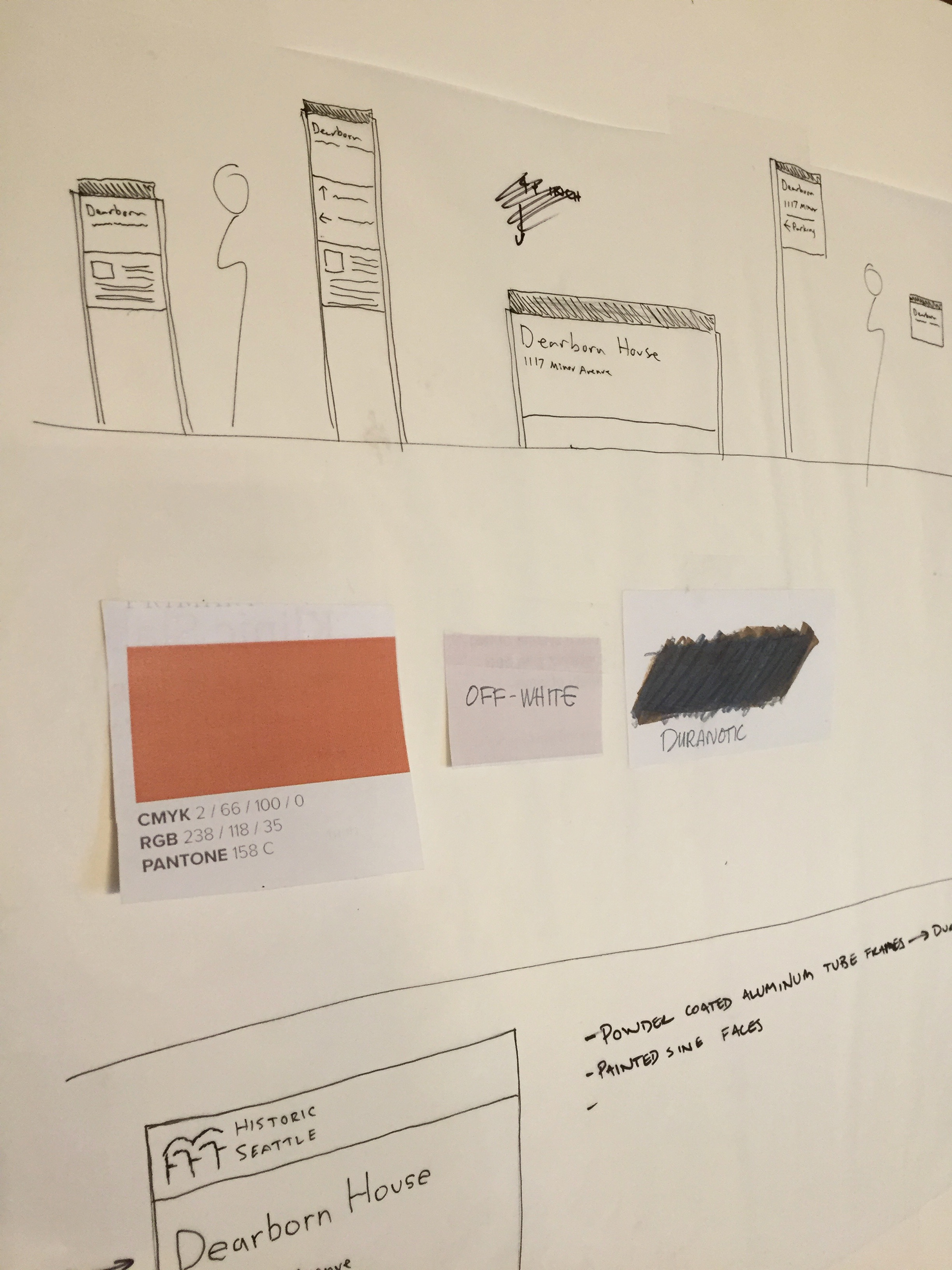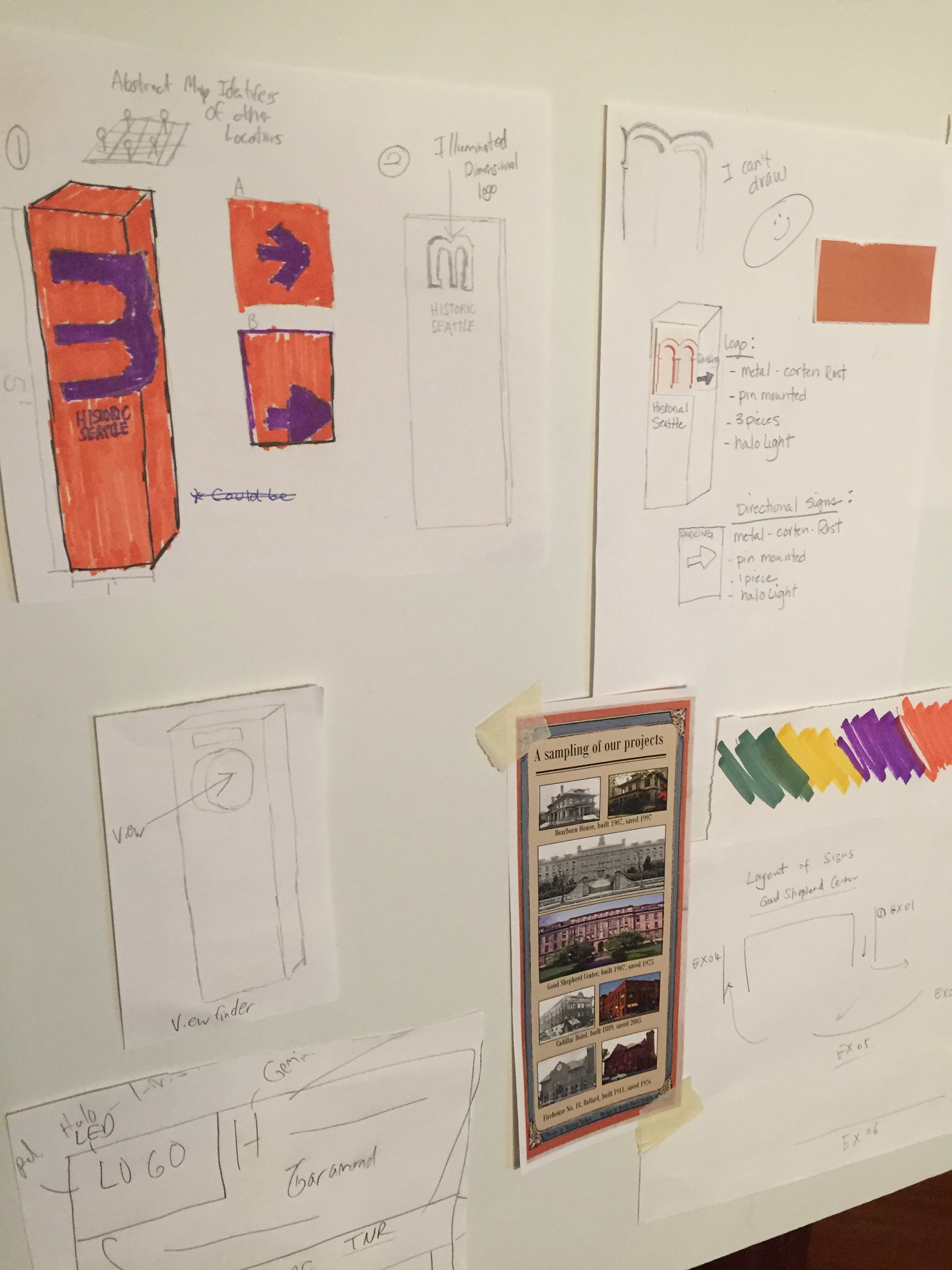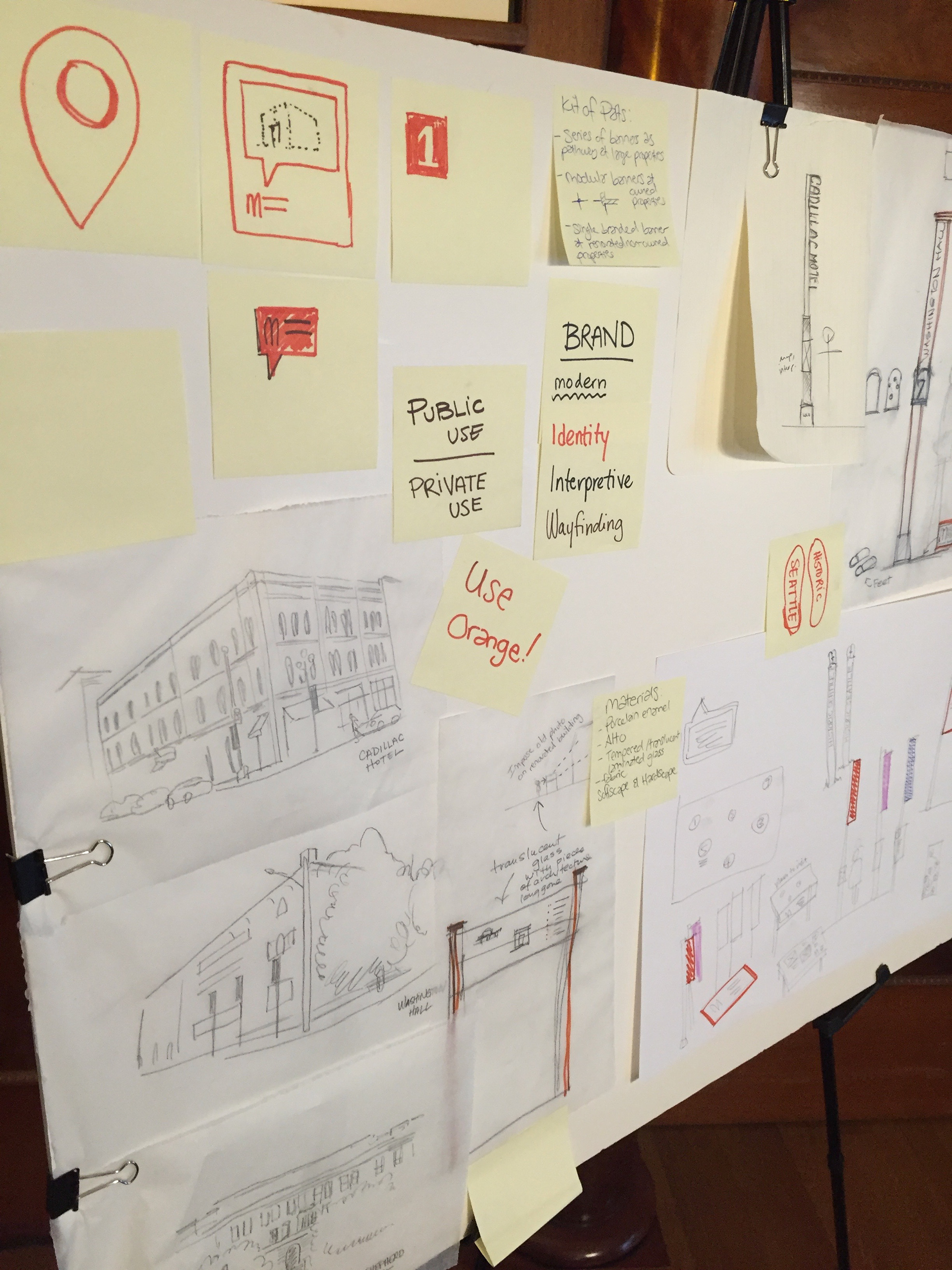 Above: Initial sketches from the 2016 SEGD Conference Design Improv(e) workshop.